Featured Cigars
---
X-Hale Smoke Shop & Cigar Lounge is the premier cigar bar in Fishtown neighborhood in Philadelphia. Our passion and knowledge staff has something to please both the cigar connoisseur and novice.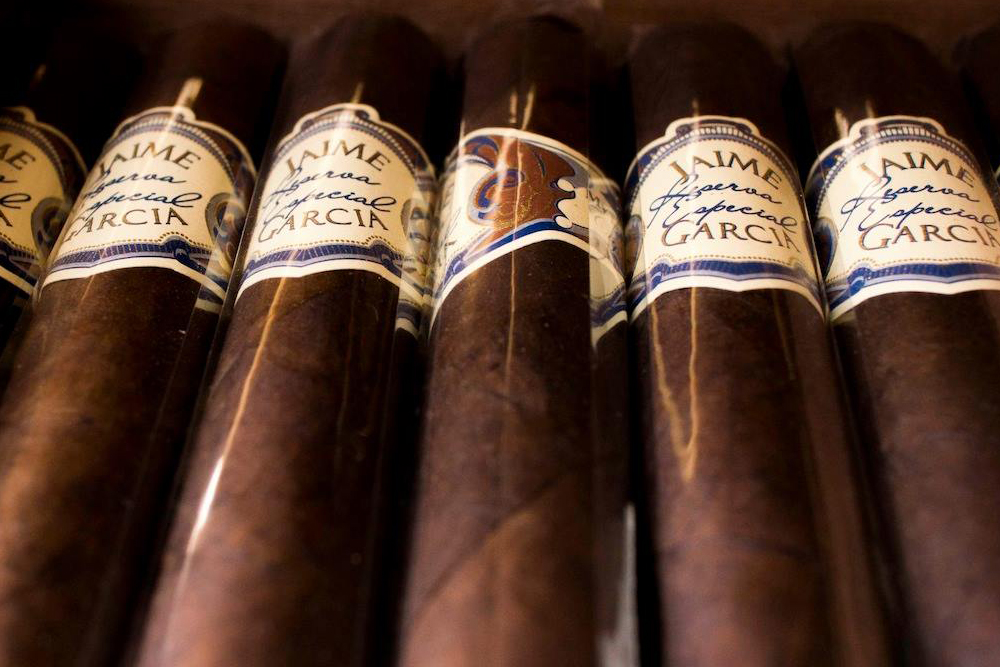 ---
Jaime Garcia Reserva Especial
---
It's on the fuller side, but smooth and layered with notes of espresso, pepper, earth, and cedar.
---
---
Cuban Stock
---
Fermented filler, barrel aged wrapper. Cuban Stock extra looks as good as it tastes.
---
---
The Alec Bradley Mundial
---
The wrapper leaf is a thing of beauty, a stunner from the Trojes region of Honduras.
Items We Have
---
---
Premium Cigars
---
Cigar Cutters
---
Lighters
---
Humidors
---
Pipe Tobacco
---
Rolling Papers
---
Premium Cigars
---
Hookah Supplies
What Are People Saying…
---
"Stopped by and was truly impressed wide selections of quality smokes. And a very relaxed atmosphere. And would highly recommend it. A must for cigar lovers."
---
"Excellent cigars excellent staff great atmosphere to sit down and enjoy a great cigar!"
---
"We stopped in Xhale Cigar Lounge for the first time today and were very impressed. Everybody was relaxing, having a good time, and watching the Eagles game on both of their HDTVs. They have a great walk-in humidor with a nice cigar selection. The lounge is very cozy and comfortable. Very cool place."
We Have Something For You
---
We don't discriminate between Tobaccos and that includes Hookah tobacco.
---
---
---
Our Cigar Lounge
---
There are huge HD TVs and numerous comfy leather chairs that are perfect for relaxing with friends and smoking a premium cigar. Enjoy our Lounge with a Cigar Purchase or a Small Cutting Fee. Bring Your Own Bottle In! Ask about Events, Private Parties, Entertainment or Catering.
---
Hours
---
Monday – Thursday11am – 10pm
Friday11am – 10pm
Saturday11am – 10pm
Sunday12pm – 8pm
---